THIS IS THE TIME FOR THE MAGIC OF ANTI-AGEING CARE. WHY IS THAT IT SO?


Because the skin around the eyes needs more! Its specific structure requires rich care even after the age of 30. The eye area has extremely thin and flabby skin, with a trace of fatty tissue.

Our multifunctional eye patches contain a rich formula for luxurious care of the skin in the eye area. The patches are saturated with moisturising ingredients that intensively nourish even the driest skin. Thanks to its potent skin conditioners, wrinkles will be reduced and you will feel your skin regain its elasticity and firmness.





Eye lift patches are made of biocellulose obtained by fermenting coconut water. Thanks to modern manufacturing technology, they adhere perfectly to the skin, so you can do other activities while you are having your home care treatment, such as: reading your favourite book, listening to music or even working. Our product can be recommended for all skin types, and in a dermatological test it did not irritate any of the test subjects.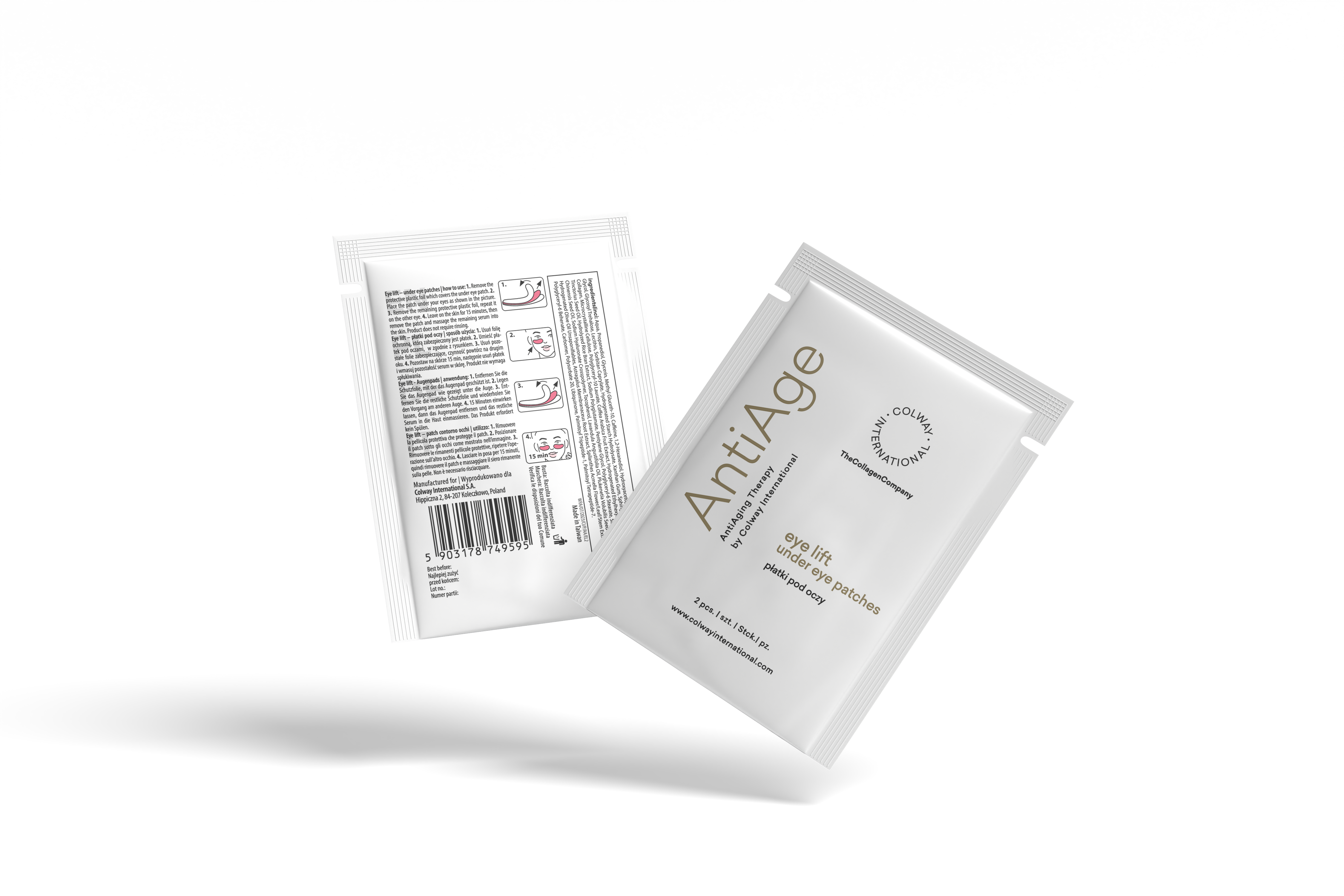 ---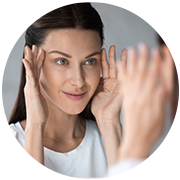 WHEN IS IT WORTH USING THIS PRODUCT?


when you have puffiness and dark circles under your eyes - our eye patches contain a specially developed formula that helps relieve puffiness and reduces the visibility of dark circles, leaving your eyes radiant and refreshed.
when you're feeling tired after a long day - eye patches refresh and moisturise the skin around your eyes, restoring vitality.
when you are struggling with dry skin around the eyes - the patches perfectly moisturise the skin, providing immediate relief. Your skin will look radiant and healthy.
when you notice visible wrinkles and loss of firmness - the refined composition of ingredients helps to reduce wrinkles and improve skin elasticity, giving your eyes a more youthful appearance.


---
WHAT WILL YOU LOVE THEM FOR?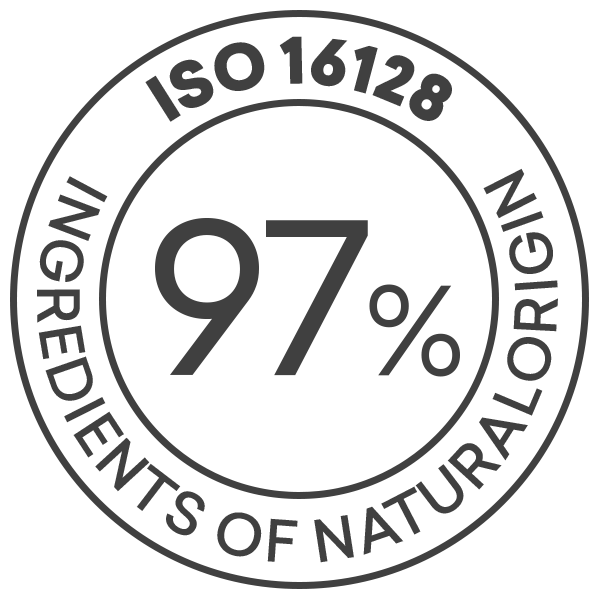 Speed of action and visible effects in just 15 minutes
Small handy pack that you can take with you anywhere
Light texture and fast absorption
Freedom and convenience of use

---

DIRECTIONS FOR USE:



---


Our revolutionary cosmetic product is the answer to your needs!

---
Rice bran extract
improves circulation and evens out skin tone, brightening the complexion, so it is valuable in minimising the appearance of dark circles and puffiness around the eyes. It deeply moisturises and, thanks to its wealth of nutrients, protects mature skin from wrinkles, as well as from damage caused by free radicals and overexposure to sunlight and other environmental factors such as low temperatures, strong wind and pollution. It helps to support skin health by enhancing its natural regeneration and soothing irritation.

Milk vetch (Astragalus membranaceus) root extract
this extraordinary active ingredient is a true treasure of nature, containing more than 200 valuable compounds that will make your skin radiant, healthy and full of life. Milk vetch is a true leader in terms of flavonoid content. It contains more than 63 different flavonoids, such as isoflavones, isoflavans, pterocarpans, flavonols, flavones and flavonones. These natural compounds have an extraordinary ability to fight free radicals, protecting your skin from damage and counteracting the ageing process. Thanks to the presence of antioxidants, milk vetch is a key ingredient in the fight against signs of skin ageing. They protect the skin from harmful damage caused by free radicals, reducing fine lines and wrinkles and preventing the appearance of hyperpigmentation.

Toothache (Acmella oleracea) plant flower extract
this plant, belonging to the Asteraceae family, contains a chemical called spilanthol, which is responsible for its properties. Spilanthol shows powerful firming and anti-wrinkle properties by stimulating fibroblasts, which increases collagen and elastin production. In addition, it relieves tension in the facial muscles, which helps to smooth fine lines. By inhibiting the contraction of the subcutaneous muscles, it helps to smooth out these wrinkles and prevent them from deepening. This action has even earned the nickname 'Herbal Botox'. The effect is smoothing and reducing the visibility of wrinkles.

Safflower (Carthamus tinctorius) seed oil
is a protective shield for your skin. It gently strengthens its natural barrier, soothes irritation and restores elasticity. It is also a true treasury of vitamins A and E, which are essential for healthy skin. It acts as a natural antioxidant, helping to fight harmful free radicals and delay the skin's ageing process. Safflower seed oil stimulates the skin's regeneration processes, leaving your complexion full of life and energy.

Sacha Inchi oil
is a true natural treasure, cold extracted from the seeds of a tree that grows in picturesque regions of South America (Plukenetia volubilis L.). This oil is not only a valuable source of unsaturated acids, which are known for their anti-inflammatory effects, they play a key role in healing and rejuvenating the skin. The unsaturated fatty acids contained in the oil help maintain the natural lipid balance of your skin. They support the protective barrier of the epidermis, protecting it from moisture loss and external influences. The oil smooths the structure of the skin, improving its texture and softness.

Matrikines
are signal peptides that support the activation of skin repair processes, stimulate skin cells to produce collagen, elastin and hyaluronic acid, which results in a significant reduction of wrinkles. It does not show irritating and allergenic properties and its anti-wrinkle effect has been confirmed by many in vivo and in vitro tests. They increase elasticity and firmness, improve the oval of the face.

Fish collagen
extracted from fish skins by a method patented in Poland, is a natural source of peptides that freely penetrate the epidermis and stimulate fibroblasts for increased activity. It strikes the cause of wrinkles - a collagen deficit. It slows down the aging process by moisturizing, making the skin more elastic and regenerated.

Vitamin E
antioxidant, which inhibits the process of skin aging. It rebuilds lipid layers of the epidermis and increases its protection against harmful external factors. It improves blood circulation of the skin, thanks to which it supplements oxygen deficiency as well as moisturizing and nourishing substances.

Coffee cherry extract
reduces the appearance of fine lines, wrinkles and dark circles under the eyes and brightens the skin.

Jojoba oil
protects against excessive water loss, gives a smooth and non-greasy finish. It regenerates, acts as an antioxidant, moisturizes and softens; it relieves inflammation.
Caffeine
has antioxidant properties, tightens and smoothes the skin; constricts blood vessels by reducing swelling and dark circles under the eyes.

Trehalose
is a natural disaccharide made up of two glucose molecules. It strongly moisturises the skin, it is an antioxidant and protects the skin from the damage caused by UV rays and free radicals.

Lecithin
moisturises the skin, helps retain moisture in the epidermis, accelerates regeneration, has a softening and strengthening effect on the skin.

Coenzyme Q10
supports cell metabolism and regeneration, has antioxidant properties; prevents cell damage, reduces the visibility of wrinkles, firms and rejuvenates the skin, improves the increase of hydration and elasticity.

DIRECTIONS FOR USE:



1. Remove the protective film which protects the patch.
2. Place the patch under the eyes as shown in the picture.
3. Remove the remaining protective films, repeat on the other eye.
4. Leave on the skin for 15 min, then remove the patch and massage the remaining serum into the skin.
The product does not require rinsing.
Application tests have shown excellent effects for test subjects:
• smoothing of the skin as assessed by all persons 100%
• skin refreshment as assessed by all persons 100%
• skin hydration as assessed by all persons 100%
• reduction of wrinkles as assessed by all persons 96%
• reduction in the visibility of wrinkles as assessed by all persons 96%
• tension of the skin around the eyes as assessed by all persons 100%
• improvement in skin firmness as assessed by all persons 100%
• Rejuvenation and improvement in the condition of the skin around the eyes as assessed by all persons 100%
• Reduction of under-eye bruising as assessed by all persons 100%
• Brightening of the skin around the eyes as assessed by all persons 96%