THIS IS THE TIME FOR THE MAGIC OF ANTI-AGEING CARE. WHY IS THAT IT SO?


Because the skin around the eyes needs more! Its specific structure requires rich care even after the age of 30. The eye area has extremely thin and flabby skin, with a trace of fatty tissue.

Our multifunctional eye patches contain a rich formula for luxurious care of the skin in the eye area. The patches are saturated with moisturising ingredients that intensively nourish even the driest skin. Thanks to its potent skin conditioners, wrinkles will be reduced and you will feel your skin regain its elasticity and firmness.





Eye lift patches are made of biocellulose obtained by fermenting coconut water. Thanks to modern manufacturing technology, they adhere perfectly to the skin, so you can do other activities while you are having your home care treatment, such as: reading your favourite book, listening to music or even working. Our product can be recommended for all skin types, and in a dermatological test it did not irritate any of the test subjects.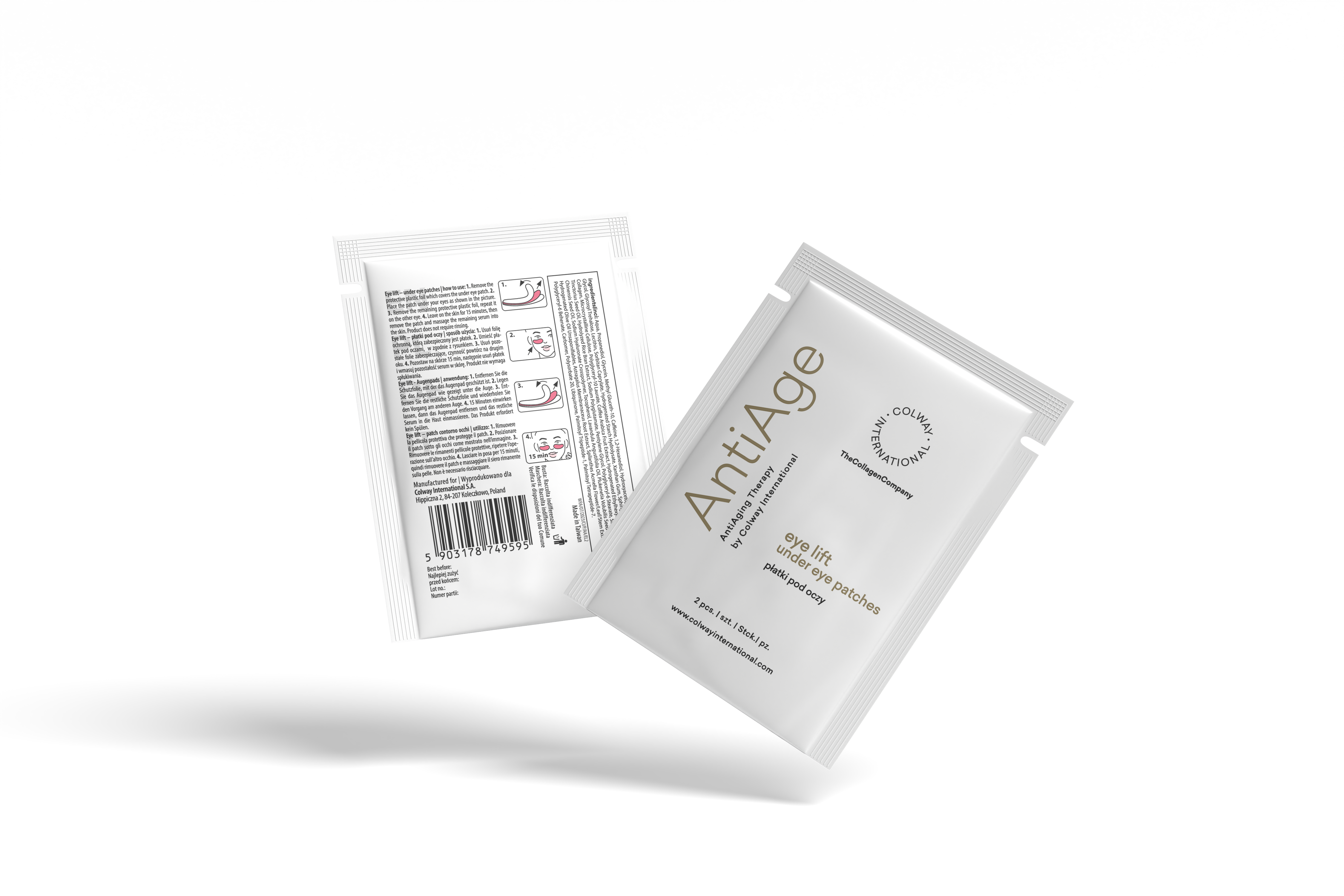 ---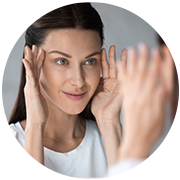 WHEN IS IT WORTH USING THIS PRODUCT?


when you have puffiness and dark circles under your eyes - our eye patches contain a specially developed formula that helps relieve puffiness and reduces the visibility of dark circles, leaving your eyes radiant and refreshed.
when you're feeling tired after a long day - eye patches refresh and moisturise the skin around your eyes, restoring vitality.
when you are struggling with dry skin around the eyes - the patches perfectly moisturise the skin, providing immediate relief. Your skin will look radiant and healthy.
when you notice visible wrinkles and loss of firmness - the refined composition of ingredients helps to reduce wrinkles and improve skin elasticity, giving your eyes a more youthful appearance.


---
WHAT WILL YOU LOVE THEM FOR?


Speed of action and visible effects in just 15 minutes
Small handy pack that you can take with you anywhere
Light texture and fast absorption
Freedom and convenience of use

---

DIRECTIONS FOR USE:



---


Our revolutionary cosmetic product is the answer to your needs!

---